Hey Divas,
Am back again with a new update. Just have been MIA from writing blog since the last post. Have some news you guys that were going to Generation Beauty this weekend coming up. In fact, this is going be my first beauty event that is going to. So am packing up some items that going to use for my trip. Will have some packing some beauty products with me. I will have a next coming up blog with my experience on the event that takes place for two days. So you're wondering what kind of items that I will be taking with me for my trip that will depend on the weather when am there.  Here is product that I will be taking my trip are brushes roll that carries my brushes and a bag that I will be carried some keep makeups with me.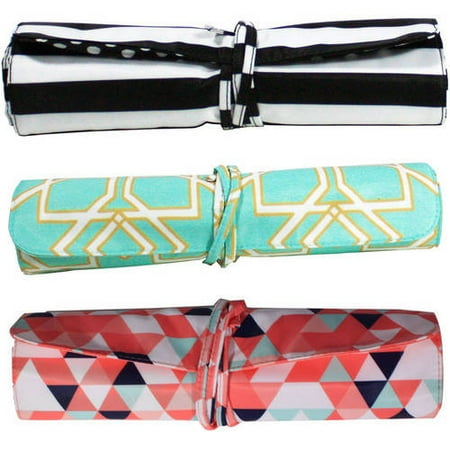 In fact, these brushes roll carried all my brushes the last time I went on a trip. The brushes that have inside this case are foundation duel face, blush, powder and so many others.
This makeup bag that I carried my makeup products that am taking with me.  I some mix of high makeup products to drug products.
I don't want to over packed with some much makeup products. Hopefully, I would post so photographs or blog which going on here in my experience or YouTube channel. Feel write your questions on products I will be taking with me. Just have a choice of nail colours am going to be going wearing on my hands. So make with brand new blog next week.